For complete online access to
new issues of Touchstone, subscribe today!
---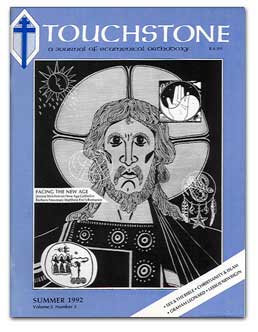 The Gospel as Public Truth
by Lesslie Newbigin

Gridlocked
by S. M. Hutchens



An Age of Unreason
Catholics and the New Age by Mitch Pacwa, S.J.
A review by Donna Steichen



Romancing the Past
A Critical Look at Matthew Fox & the Medieval "Creation Mystics"
by Barbara Newman

The Bible Tells Me So
Everything You Need to Know About Morality & the Bible
by David Mills



Every issue of Touchstone also contains short commentaries by our editors, notices of books you should know about, and our spirited letters section.