For complete online access to
new issues of Touchstone, subscribe today!
---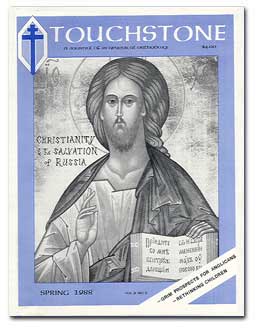 Authority in the Anglican Communion
Authority in the Anglican Communion: Essays Presented to Bishop John Howe edited by Stephen W. Sykes
A review by John Thompson

Selected Letters of Fyodor Dostoyevsky
edited by Joseph Frank and David I. Goldstein translated by Andrew R. MacAndrew
A review by Steven Faulkner



Whither Episcopalians?

by Patrick Henry Reardon



Every issue of Touchstone also contains short commentaries by our editors, notices of books you should know about, and our spirited letters section.