Just As He Was
Mark D. Linville on Why Johnny Cash Sang from His Mother's Hymn Book
The satirical newspaper The Onion once featured the headline: "Affluent White Man Enjoys, Causes the Blues." The article reports on a self-described "blues nut" who is a senior vice-president of a Chicago-area industry that employs—and grossly underpays—African Americans. At least a part of the humor here pokes fun at the Caucasian blues aficionado who "loves the music" but, of course, has never really participated in the culture from which it emerged.
Your typical Taj Mahal concert these days will be attended by throngs of adoring, Abercrombie & Fitch-wearing yuppies. Then there is the Wall Street trader who is devoted to the music of, say, Doc Watson or Flatt and Scruggs. Though he would hardly wish to spend time in that flyover territory between New York and L.A. and rub elbows with the unwashed for whom such music is a way of life, he enjoys a good PBS bluegrass special featuring Alison Krauss.
There is, of course, nothing particularly wrong with this. Great music tends to transcend the culture that spawned it and command a wider audience. It is possible to enjoy folk music without being one of the folk.
There is a similar way of appreciating Johnny Cash's My Mother's Hymn Book. One Sunday a few years ago in a small cabin on his property, Cash sat down alone with his guitar, literally thumbed through his mother's dog-eared old hymnbook, and recorded the old country gospel songs that his mother once sang to him—songs that he knew by heart.
It would be hard to imagine a simpler production. There is Cash's familiar but lived-in voice accompanied by his signature alternating bass line guitar picking. Though several of the songs were "arranged by John R. Cash," they are pure and unadorned, like the faith they express. There is appeal here for people who have never darkened the door of a church—much less a little clapboard-sided church in rural Arkansas. After all, this is Cash and, as they say, if you don't dig Cash you've got no soul.
That Was Cash
And then, too, there is the cultural appeal of an endangered bit of Americana. Daniel Dennett, "dangerous Darwinian" that he is, once suggested that fundamentalist culture is worthy of preservation as a kind of museum piece and that perhaps it would be a good thing to keep a few Baptists around in "cultural zoos" of sorts. If this music is appropriately bracketed, and thus demythologized, it may well be circulated even among the unbelieving hip. Were he still with us, it would not be difficult to imagine Cash performing some of this music before an appreciative crowd at this year's Bonnaroo.
But listening to the recording and reading the accompanying byline, it is obvious that Cash himself is not keeping the music at arm's length. This is an intensely personal creation: a work of love. This was his "favorite album," the one of which he was the most proud. "That was me," he says. Cash is "singing and playing this music back to his mother," recalling a childhood that, though unhappy in many ways, was steeped in the message and music of the gospel.
Some of the hymns have acquired an additional significance for him, too. "When the Roll Is Called Up Yonder" and "In the Sweet By and By" were sung at the funeral of his brother Jack ("my best friend"), who was killed in a horrible sawmill accident when Cash was 12. The family sang, "Let the Lower Lights Be Burning" as they gathered around Cash's coma-stricken father on his deathbed. As Cash describes the scene, "though he had been sound asleep in a coma for days, his lips started moving and he started singing that song along with us."
But I suspect that Cash himself would tell you that the deepest significance of this music is its message, a message that sustained him in troubled times. He speaks of his "wilderness years" when "the demons crawled up my back."
Seriously addicted to amphetamines and barbiturates, and even attempting suicide, but for the grace of God his might have been yet another tragic tale of one who sold his soul to the devil in exchange for stardom. These "powerful songs," he says, were "my magic to take me through the dark places." A self-described "C-minus Christian," Cash says, "even through the dark times, I always felt like I was bound for the Promised Land, especially singing those songs."
One gets the impression that, even as he cultivated his image as "one of the original outlaws," as Willie Nelson once described him, he never quite forgot the One of whom his mother had sung. He may have wandered far from home, but he took the hymnal—the hymns, at least—along with him. Here is a white-haired old sinner who has, I wish to believe, finally reconciled himself to God. Cash says that he finally came to accept "that God thought there was something worth saving."
Final Surrender
I, too, was steeped in this music growing up, and after many years of its absence, it resurfaces in my life through Cash's voice in a powerful way that might require, after all, participation in the culture from which it emerged.
Some of the impact is due, I suppose, to the realization that a great deal of time has passed while I wasn't looking. Not only does listening occasion childhood memories that seem impossibly distant in my past, but there is the further reflection that the singer—someone who seemed a permanent fixture in the culture in which I was raised—had nearly reached the end of his life as he recorded these hymns, and has now passed on.
And so have most of the people in my own past with whom I associate this music. And so shall I. As a friend has observed, it is particularly moving to hear Cash's aged and weary voice singing of "a place where we'll never grow old."
More than that, there is the reflection that Cash had some good reason for recording these hymns literally out of his mother's old hymnal when he did and as he did. The very simplicity of the recordings, though not his only such austere sessions, might suggest a deliberate attempt to step away from the bright lights and glamour of his hugely successful career and to suggest that here, in the words of these old hymns, lies the meaning of it all.
Against the backdrop of such astonishing worldly success, Cash's singing that his only plea is Christ's shed blood is all the more compelling. And it is easy to hear these recordings as outward evidence of a final act of surrender after a life lived as a Wanted Man on the lam.
Hearing Cash sing the words, "Ye who are weary, come home," it is equally easy to think that he has finally accepted that very offer of amnesty. Perhaps those of us who, like him, have wandered from home can find guidance in this man who seems finally to have found his way back.
Mark D. Linville is Professor of Philosophy at Atlanta Christian College and author of Is Everything Permitted? Moral Values in a World Without God (RZIM Critical Questions Series). He and his wife Lynn have four grown children and four grandchildren, and live in Fayetteville, Georgia, where they attend the Christian Church.
Not a subscriber? Subscribe to Touchstone today for full online access. Over 30 years of content!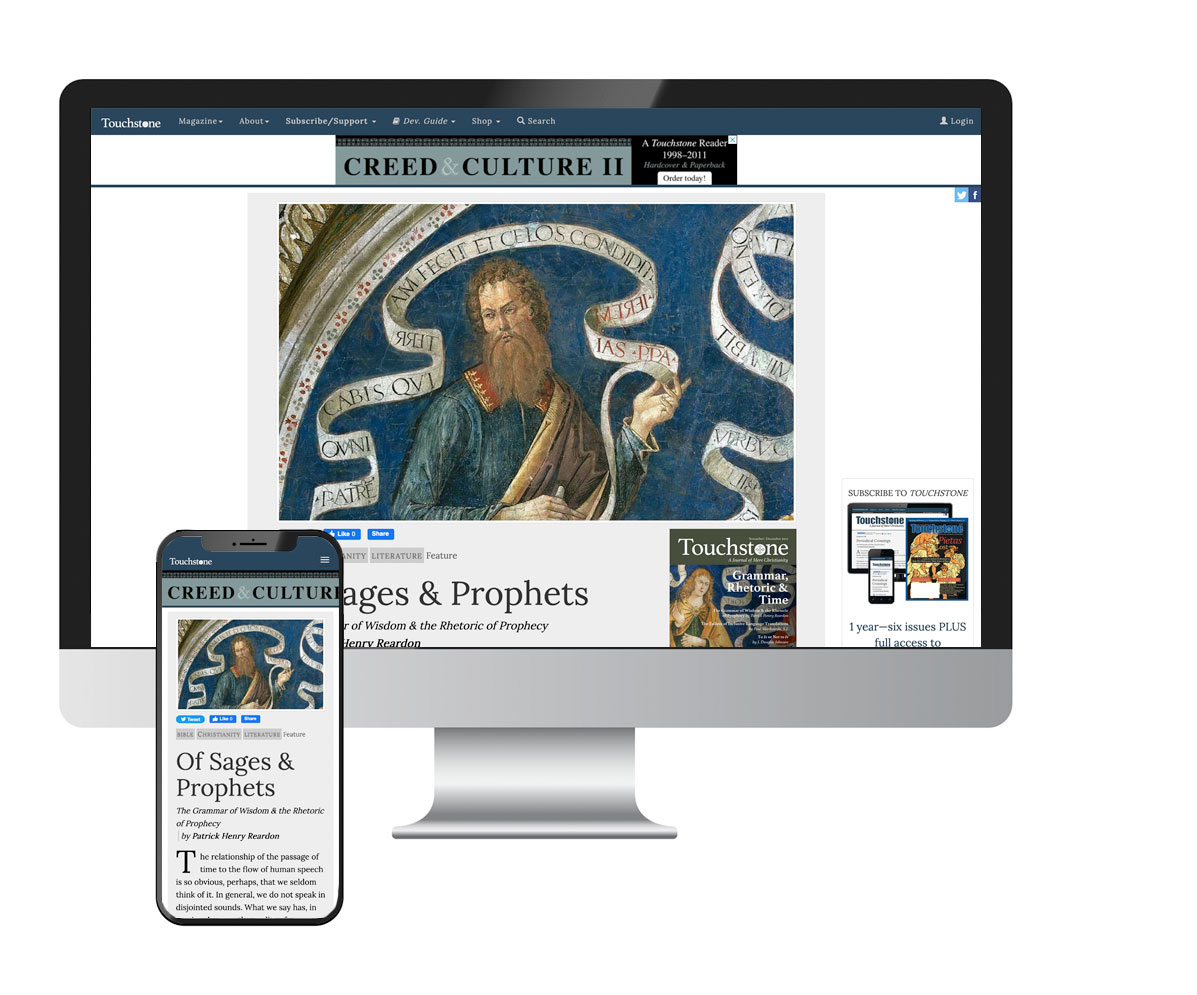 Get a one-year full-access subscription to the Touchstone online archives for only $19.95. That's only $1.66 per month!
Purchase Print &
Online Subscription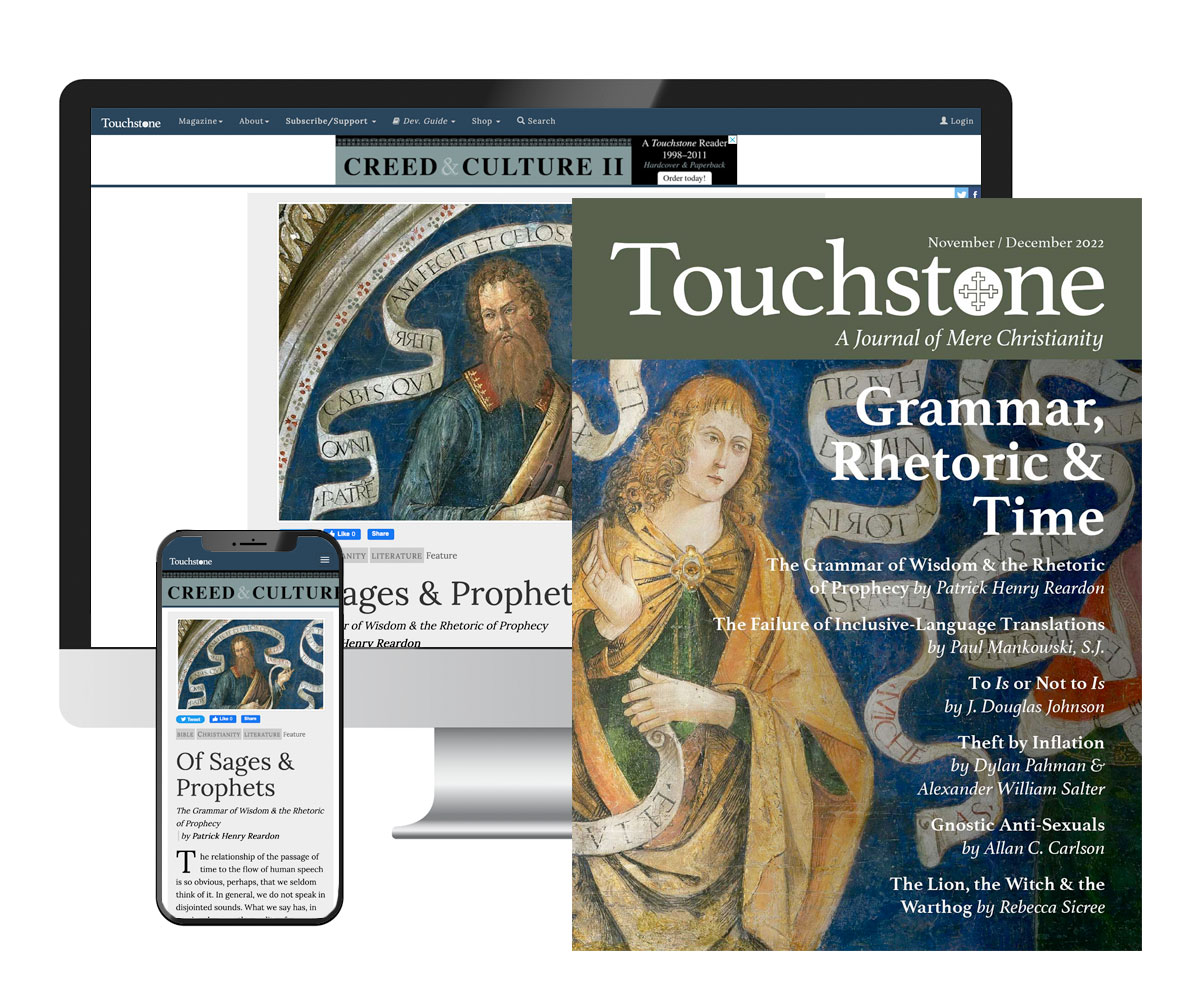 Get six issues (one year) of Touchstone PLUS full online access for only $29.95. That's only $2.50 per month!
Transactions will be processed on the secure server of The Fellowship of St. James website, the publisher of Touchstone.
Your subscription goes a long way to ensure that Touchstone is able to continue its mission of publishing quality Christian articles and commentary.
more from the touchstone online archives